Pastoral House System
Every student at Hall Park Academy is a member of one of four Houses. Each House is made up of students from Year 7 through to Year 13.
Vertical tutor groups of about twenty students are arranged within the House system. The tutor has prime responsibility for the support of students within the tutor group and liaises closely with the Heads of House to provide support, care and guidance for all students. Within tutor groups older students are encouraged to mentor younger students, providing an additional informal means of support.
An extensive programme of House activities is arranged throughout the school year ranging from sporting activities, charity and cultural events. Students quickly form an allegiance to their House and a sense of healthy competition pervades at all House events.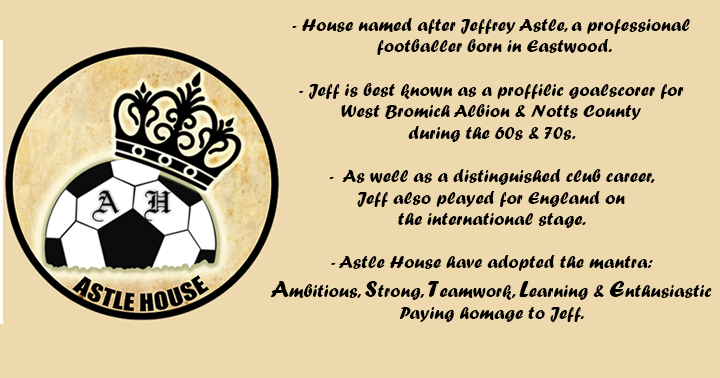 Our House's mission statement:
Astle House was named after the footballer Jeff Astle who was born in Eastwood and became an international football player. Making the right choices and teamwork are central to our House values. Every member of our house has something to contribute to the team. We will support every student to learn and aim high. Ambitious, Strong, Teamwork, Learning and Enthusiastic - we are ready to achieve success at Hall Park Academy.
Mrs. Paget - Head of Astle House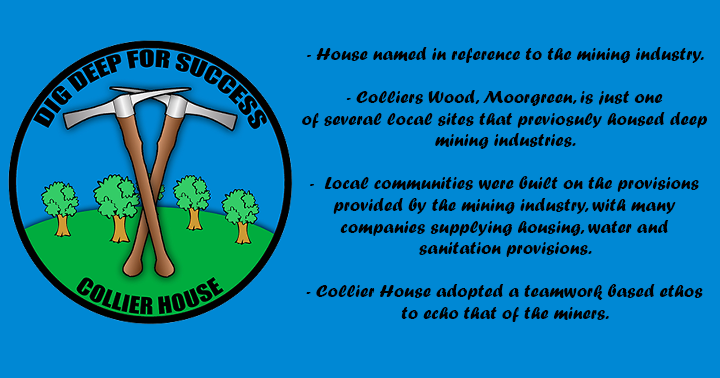 Our House's mission statement:
We believe being inspired is the key to greatness! Teamwork and interaction is important, along with being honest, respectful and of course happy!

Miss Lockwood - Head of Collier House
Our House's mission statement:
In Erewash house, our Ethos is the all-round development of our pupils. This involved the dedicated tutor team giving their tutees every available opportunity to build on previous life/school experiences so that self-confidence and maturity can be gained, and used in real situations.
House spirit is a very positive force within Erewash as both the staff and pupils approach the inter-house events with the outlook of
"Reach for the Moon, land in the stars"
Head of Erewash House – Mr. Simpson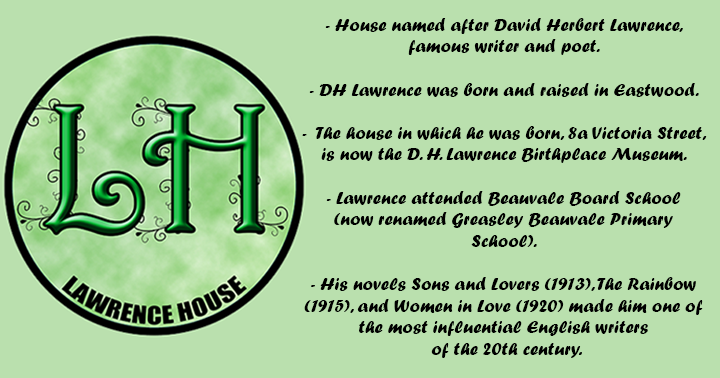 Our House's mission statement:
The key words in the Lawrence house are communication and participation. If you decide you want to make a difference, only you can make that first step. So whether that is going to an after school activity for the first time, striking up a conversation with someone who is in your tutor group, or just generally being helpful, we encourage this positive approach.
How many times have you been presented with an opportunity and said "No" and made up an excuse not to do something? Whether it's an invite to a sport, to a party, or a revision group, a lot of people just say no. Well here in Lawrence house, we like to say "Yes". We like to push to do something new and to act in a positive manner. So I welcome all Hall Park academy pupils to join us and say "Yes"… you never know what might happen next.
Miss Dickman - Head of Lawrence house.