Inter House Events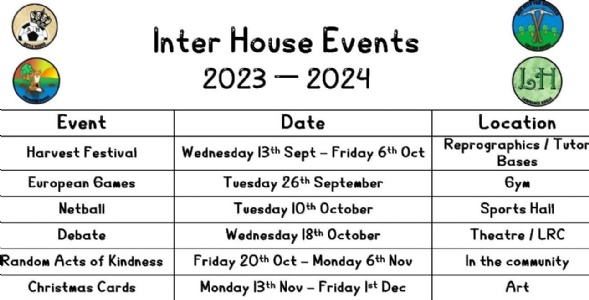 Our Inter House Event schedule runs throughout the school year, offering a huge variety of activities for students to take part in.
All events are open to every student and do not require them to sign up.
By attending, students will be working towards Pledge number 6 "Represent the Academy/House in at least 10 different events.".
Look out for these events being advertised in tutor time and lessons.