Food Preparation and Nutrition Skills Session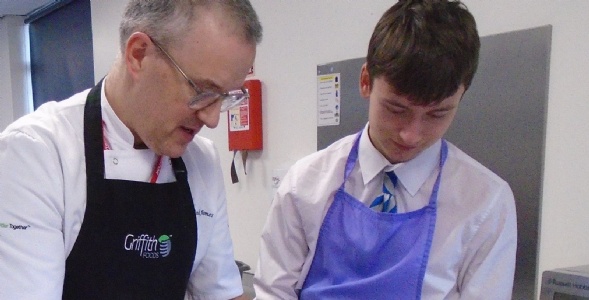 Our Year 11 food students have been developing their high-level practical skills in our cookery rooms today alongside senior development chefs from Griffiths Food.
The students have been learning how to portion chicken and fillet fish, in order to demonstrate high preparation skills. These skills will be utilised in the practical exams, where they have to make 3 dishes with accompaniments.
The sessions were a brilliant opportunity for students to work with the chefs and were able to ask specific questions about the Food Industry.