Festive Food Bank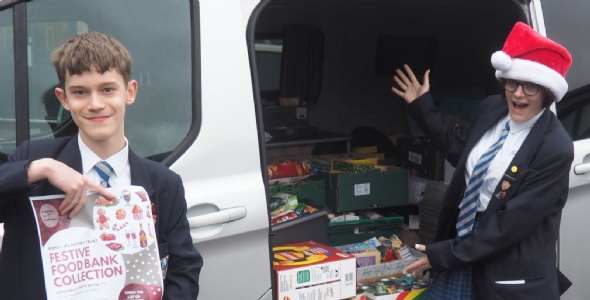 Students have been donating items to the Hall Park Academy Festive Foodbank for a number of weeks leading up to Christmas. These generous donations were given to Eastwood food bank, where they will then be distributed to members of our community who need it the most.
A huge thank you to students, parents and staff who made a contribution!
Any students who have donated can add this to pledge 5 of their pledge book in tutor time
"Pledge 5 - To organise and actively participate in fundraising events."